The Newquay Voice was a local weekly newspaper, launched in September 2001, that was published every Wednesday from Newquay, Cornwall, United Kingdom covering the northern part of the former borough of Restormel.
In 2020, The Newquay Voice became digital and now publishes daily news stories on multiple topics throughout the UK.
NewquayVoice.co.uk is part of a brand that covers business news in some of the biggest cities in the United Kingdom.
In recent years we have grown to one of the leading news publications in the cities we cover. Throughout the years we have developed a top-rate journalistic team who are passionate about not just business industries but also the cities they cover.
Our fast-growing brand is relied on by a large number of local businesses to help make aware of events, jobs and existing stories that affect the local communities.
Corrections Policy
If you believe a story we have published is inaccurate, please contact the editorial team. You can:
Email: corrections@newquayvoice.co.uk
Write to The Editor, PromoMedia, 35B Water Lane, Wilmslow, SK9 5AR
Meet The Team
Here at Newquay Voice, we have a large team of reporters and journalists updating the latest news on a daily basis.

Sam Allcock is the owner of PR Fire. Writes for Huffington Post, Hubspot and many more publications.

Andy Halliday is a passionate outdoor enthusiast and an avid camper. He has been exploring the wilderness and camping in the great outdoors for over two decades, and his experiences have inspired him to write about the joys of camping and the beauty of nature.
As a camping enthusiast, he believes that spending time in the wilderness is not just a way to escape the daily grind, but also a way to connect with nature and gain a deeper appreciation for the natural world. Andy has camped in various locations across the country and on two different continents. He has a wealth of knowledge and experience to share with fellow campers.
Through his writing, he hopes to inspire you to venture out into the wilderness and experience the beauty and serenity of camping. Andy articles and guides provide useful tips, advice, and insights on everything from selecting the right gear and equipment to finding the best campsites and hiking trails.

Scott Calland is a highly regarded content specialist with an English Degree. He has a passion for creating compelling content as a UK journalist that engages, informs, and entertains readers. With over 10 years of experience in creating news publications as a reporter, Scott has developed a keen eye for detail and a deep understanding of how to craft content that resonates with audiences. Working closely with data analysts Scott's research on topics is unrivalled for latest news updates.
James Dooley is a highly regarded digital entrepreneur with a huge digital real estate portfolio. He has extensive knowledge and experience in SEO and digital marketing. He enjoys contributing to sports betting blogs, entrepreneurship topics and advancements in search engine optimisation as an author.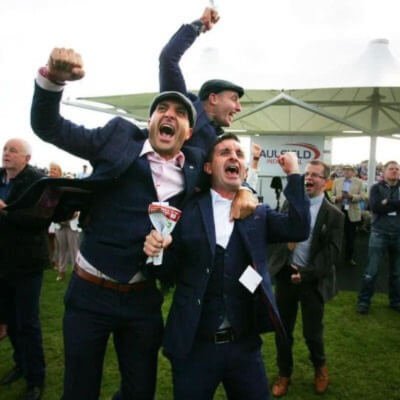 David Dooley is a professional sportsbook tipster. As a shrewd punter, David regularly provides daily predictions for horse racing and football bets. He enjoys contributing to sports betting blogs as an author and recently was voted the number one UK sport betting tipster.
| Facebook
| Twitter
| DavidDooleyTips.co.uk |