A clown performer, José Aminadad Rodríguez Barajas, has been left devastated after his 15-year-old son was shot dead while he entertained children at a show. Osvaldo Abdiel, often assisting his father with setting up shows and managing the sound system, was tragically gunned down while sitting on a bench outside the house where his father was performing at a children's party.
The victim's twin brother was with him, waiting for their father to finish the show when the shooting occurred. José, known by his stage name Payaso Garritas, heard gunshots and rushed outside to check on his sons. He found his other son cradling the injured teenager in the street around 8pm on June 11th.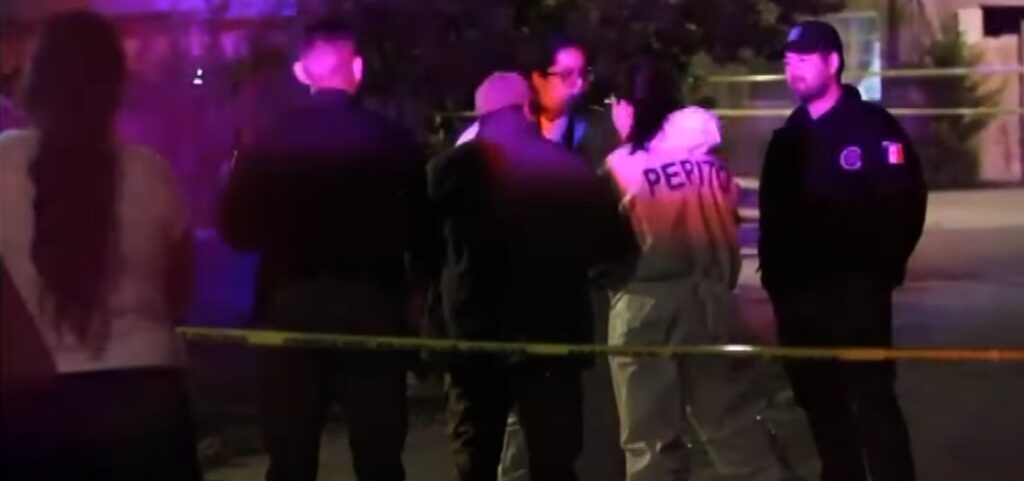 In his heartbreak, José recounted the tragic scene, saying, "I saw my son lose his life while in my hands." The shooting took place near the US border in Tijuana, Mexico, on 24th February Street. Paramedics arrived but could only confirm the teenager's passing.
Forensic experts discovered at least four shell casings at the scene, and authorities determined that at least one bullet entered the victim's back and exited through his chest. The victim's brother reported that a hooded masked man approached them and opened fire without uttering a word at point-blank range.
While the brother managed to escape unharmed, the suspect fled towards a nearby hill and remains at large. José expressed his indescribable pain at losing his son in such a tragic manner, especially when his work was meant to bring laughter to families. He described his son as kind and genuine, emphasizing the profound sadness of the situation.
Based on the shell casings found, the State Attorney General's Office suspects that the same firearm used in four other recent homicides in the area was used in this case. Investigators believe the victim was intentionally targeted by the shooter. The motive behind the alleged murder remains unclear as the investigation continues.