Year-round colour is the dream of many gardeners across the UK – and experts at the Painting and Decorating Association have a solution that guarantees bursts of brightness whatever the weather.
Garden walls, furniture and fencing can all be treated with specialist coatings to create year-round colour.
And bright backdrops can help showcase prize blooms, as well as cheering up the view when winter weather renders everything grey and brown. 
Chief Executive of the PDA, Neil Ogilvie said: "Now is the time to start planning a garden revamp.
"We recommend booking a consultation with a PDA member in spring as it's an excellent time of year to examine fences, walls and sheds for any defects while also giving an indication of how existing planting will look against a newly coated surface.
"Drought, frost and heavy rain can all cause problems in the garden, so painted effects and features help keep the colour when flowers fail.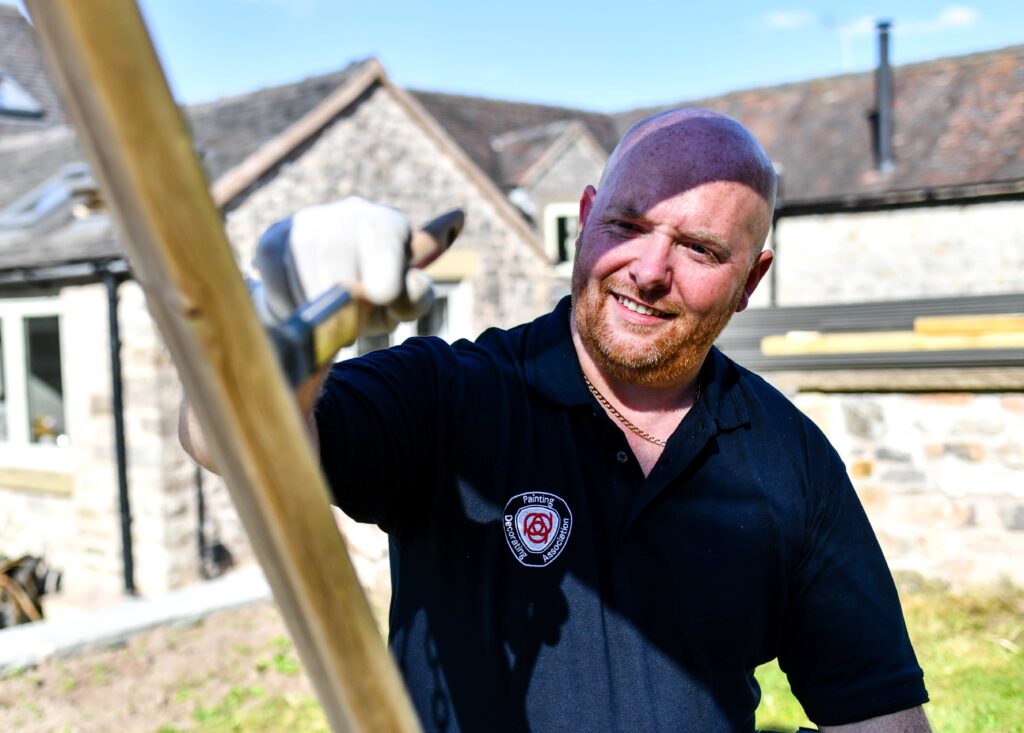 "Exterior paint work has become increasingly popular in recent years, but some coatings for outdoor services require specialist application techniques, so we always recommend engaging a professional painter and decorator to ensure a flawless finish."
Top tips for colour in the garden:
Consult a professional painter and decorator, such as a PDA member, on what colours and coatings might work well in your outdoor space
Consider which surfaces you'd be happy to paint – house walls, sheds and summer houses, garden arches and furniture are all popular choices
Create a clear plan, remembering to think about where natural light falls at different times of day and how painted surfaces are likely to affect your planting scheme
Confirm plans with your painter and decorator – make sure to check your choices of coating are appropriate for the surface
Cut back plants where possible to allow access and look at ways you can move or trim existing plants to avoid damage while the work is in progress
Contemplate your beautifully vibrant new outdoor space – and look forward to bringing colour and cheer to your garden during the darker winter months.
Neil added: "PDA members are trained, experienced and insured painters and decorators who commit to providing a quality job at a reasonable price. 
"They have the skills to take on exterior revamps across different surfaces from render to wood and plastic or brick – and PDA members and their customers are covered by our impartial mediation and arbitration service, offering peace of mind to both parties in the rare instance of an issue arising.
"PDA members can advise on coatings, designs and styles – with many having specialist skills such as marbling or murals – so if you're planning a garden revamp this year, why choose anyone else? Find a PDA member near you, at: www.paintingdecoratingassociation.co.uk"