The Miami grand prix is set to take place in early May, however there is a huge problem ahead of the race; there have been questions raised if the event will be ready to go ahead with major flooding at the newly-built circuit.
Crew members working on the circuit preparing it for the event have released photos of the track completely covered in water, one reddit user shared this photo: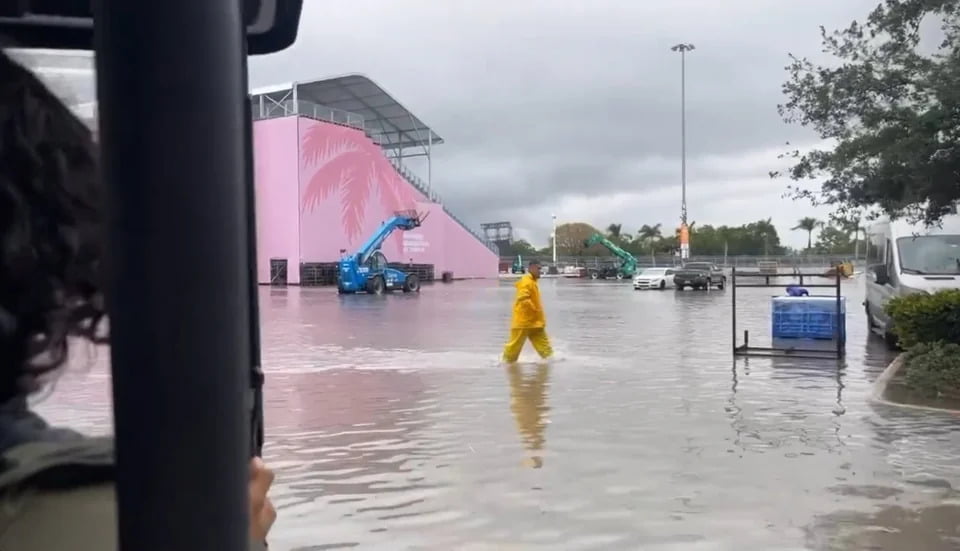 Other F1 fans were quick to pick up on recently retired Sebastian Vettel's arguments that Miami would be "underwater" soon and that action needed to be taken. One fan shared a photo of the four-time champion to Twitter wearing a t-shirt that says the city will be underwater by 2060. They wrote"
Some eagle-eyed F1 fans realised that recently retired driver Sebastian Vettel predicted this happening as he said that Miami would be "under water" soon and that action needed to be taken to prevent the flooding of the circuit. He even wore a t-shirt to one of the press conferences on the day saying "Miami 2060" which suggests that the city will be under water by that date due to rising sea levels.
One fan was quoted as saying on Twitter:
"Seb was right all along!"
Other fans tried to add humour to the reports, joking about the fake water used in the inaugural grand prix last year. The event organisers have confirmed "real water" for this years grand prix. Another Twitter user commented, jokingly:
Other fans poked fun in a humorous way adding to the reports regarding "real water" being added to the fake marina on the circuit. These comments stem from organisers confirming "real water" for this year's grand prix. One person commented:
"They weren't kidding when they said real water was coming"
Organisers haven't made any comments in response to the flooding or not whether the event will go ahead this time around.