If Wild camping has one rule it is simply "Leave No Trace". A simple concept that every thing you take camping with you, you take away. Basically someone could go to where you camped 30 minutes after you leave and not even realised you camped there. Its a simple but great concept.
So when people do leave stuff behind, it really annoys the community as it gives them all a bad name. The trend of wild camping is growing in the UK. More and more people are trying this type of camping and who can blame them, but people must realise the basic principles. 
Michael Scott had been hiking near Glencoe in Scotland when he came across what looked like an abandoned tent.
Michael said in a Wild Camping group "Hope it wasn't anyone here that dumped their tent in Glencoe".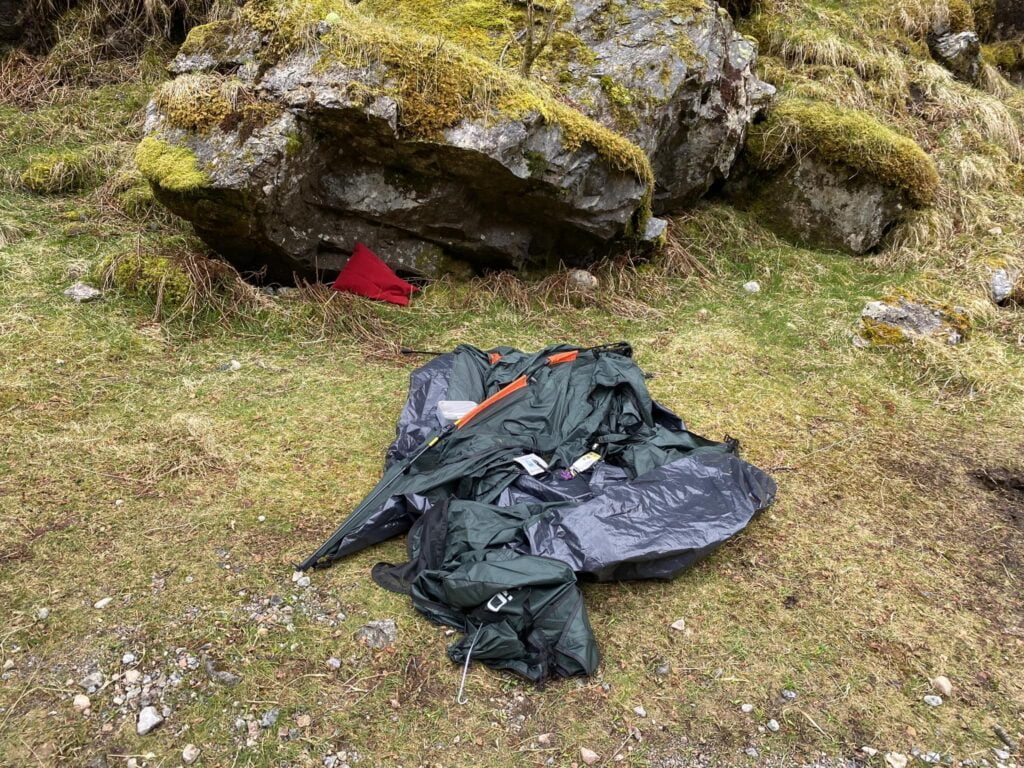 A wild camping tent isn't the cheapest piece of camping equipment you will take, so to just leave one behind firstly isn't a great investment but also the environmental damage is huge. 
One user saying: "Some people need to be re-educated on the phrase "leave no trace""
A second person said "This s**t gives us Good campers a bad rep"
A third joking said "Did you check to see if the owner was still in there ?"
So if you are heading out wild camping, then please take everything away with you.